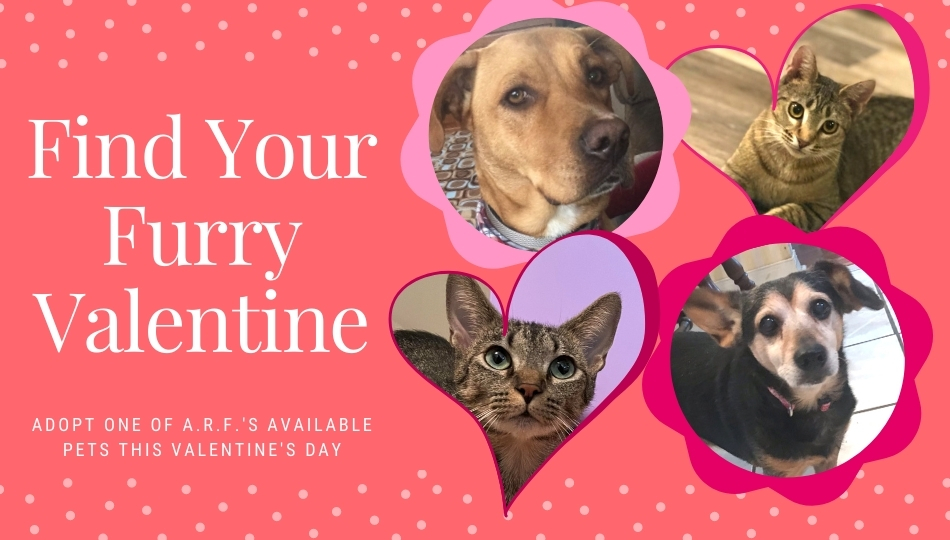 Find Your Furry Valentine
Valentine's Day is a day to celebrate the ones you love, but it's also a great time to open your heart to new love in the form of a rescue dog or cat that is ready to shower you with kisses and cuddles. Not only is adopting a furry friend good for your emotional health, but it could also benefit your physical heart health. No really–study after study has shown that pet ownership and human longevity are correlated. In one study done by the University of Toronto, having a dog reduced the risk of death by heart disease by 31%. Cat ownership has also been linked to a reduced risk of fatal cardiovascular diseases in this 4,000-plus cat study.
That's huge! Adopting a pet is good for your heart in more ways than one. So for the sake of human hearts everywhere, meet some of our eligible rescue cats and dogs at A.R.F.-Animal Rescue Foundation in Wheaton who are looking for a family to love.
More Information About Pet Adoption