About A.R.F.-Animal Rescue Foundation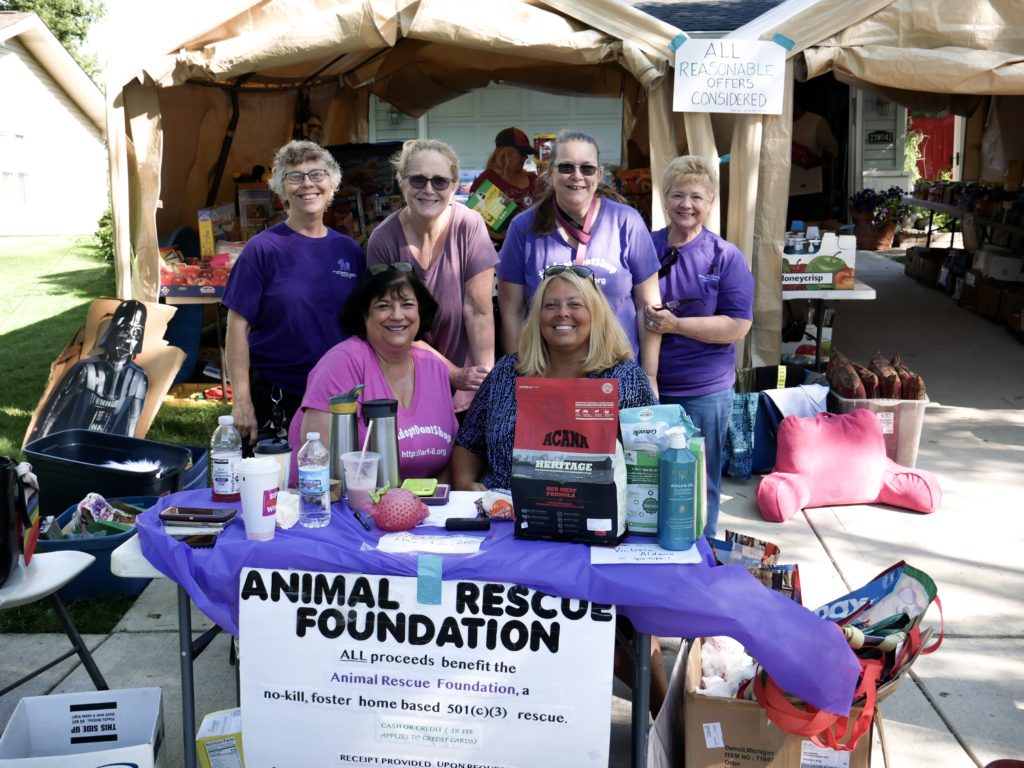 A.R.F.-Animal Rescue Foundation is a no-kill, all-volunteer, foster-based organization dedicated to rescuing and rehoming homeless dogs and cats into loving forever homes, including animals that other rescue groups often cannot due to advanced age or exceptional medical needs of the animals, and to enhancing the lives of animals by promoting affordable, responsible pet ownership and public awareness of animal welfare.
How We Make A Difference
A.R.F. frequently takes in animals that other rescue groups will not – these animals frequently need additional medical attention, or time to recuperate in a loving foster home before being adopted. We also rescue and find loving homes for healthy animals, which, as a bonus, helps us raise needed funds to help the ones that are not so perfect.
We save nearly 1,000 homeless cats and dogs every year from high-kill shelters throughout the Midwest. We transport the pets to a central location in Wheaton, IL, where we examine them and identify any medical needs. The pets are given the first round of treatment for parasites and vaccines, and a detailed care plan is developed by one of our supporting veterinarians.
From there these pets are placed with a foster home. Their foster families allow the pets to recuperate from their life on the street, clean them, and give them the love they need to make a full recovery. The foster parents patiently work with their foster animals to socialize them and prepare them for life with their forever families. We are proud to accomplish all we do with our volunteers while remaining an all-foster home-based group. The foster home-based environment allows for our animals to receive the care they deserve and exposes them to training they may need to make them a better pet once adopted. Learn more about how you can save pets by becoming a dog or cat foster.
Our Volunteers
A.R.F.-Animal Rescue Foundation is a registered 501(c)(3) non-profit organization in the United States. We receive NO government funding. Private donations, as well as adoption fees, keep us prepared to help animals in need. Because we are a strictly volunteer-based group, we are always in need of additional dedicated volunteers. In particular, we need people who will open their homes to an abandoned puppy, dog, cat or kitten and provide them with the TLC they need until they get to their forever home. You provide the love, A.R.F. provides the rest!
If you are interested in joining our excellent team of volunteers, learn more information or fill out our volunteer interest form. Once you meet our volunteers you will quickly realize that A.R.F. is more than just a group of volunteers, we are a family working toward the same goal – giving animals a second chance in life. Learn more about our all-volunteer board of directors.
Our History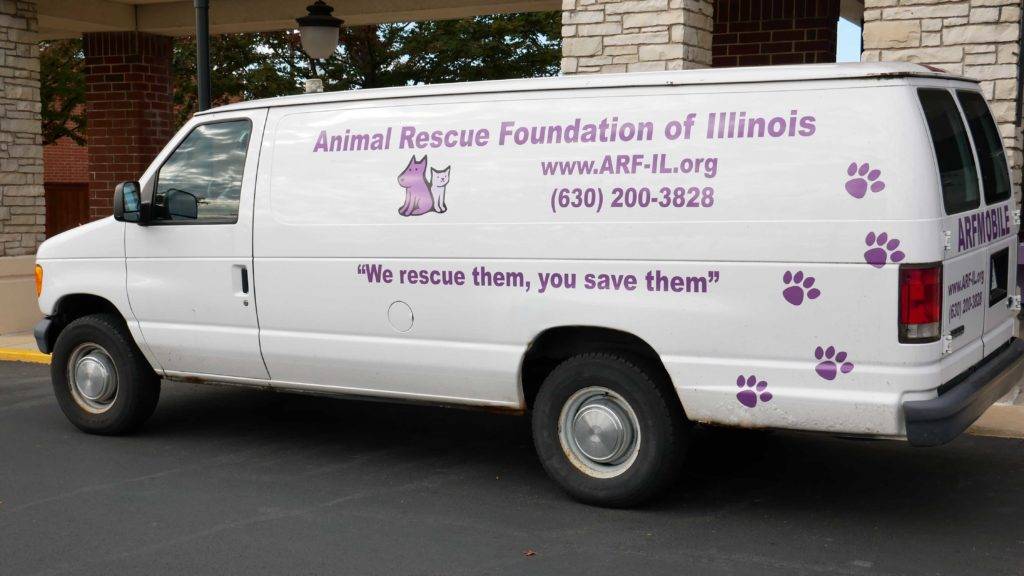 It all started with "two chicks and a van." In 1985, a small group of dedicated volunteers started rescuing cats and dogs from shelters in downstate Illinois and bringing them up north to be adopted. With humble beginnings, the organization began to grow.
As time went by, more and more volunteers joined, and more and more animals were rescued. A.R.F. was granted 501(c)(3) non-profit status. In 2008 we started working with PetSmart to manage the Adoption Centers in Wheaton and Darien which house feline residents available for adoption. We collaborated with Wheaton Animal Hospital to ensure all animals and healthy and spayed/neutered before being adopted. And most recently, Fox Valley Animal Welfare League joined us as a veterinary supporter in 2019 to ensure that all A.R.F. pets are spayed or neutered before being adopted (except where medically contraindicated).
In 2018, A.R.F. rescued nearly 750 dogs and cats through the work of more than 130 volunteers. We look forward to achieving our goal of rescuing more than 1,000 homeless cats and dogs in the future years.
Community Activities
A.R.F. is very proud to be an active part of our community. By maintaining memberships with both the Wheaton and Glen Ellyn Chambers of Commerce we are working hard to bring awareness to the challenges the abandoned and unwanted animals face. We participate in the quarterly Glen Ellyn Chamber of Commerce Non-Profit Connection to learn from other community-minded organizations in our area.
We organize almost-weekly dog and cat adoption events throughout the western suburbs of Chicago. Some of our cats reside at the PetSmart Adoption Centers in Wheaton, IL and Darien, IL. Animals can be adopted at any time at any location as agreed to by the foster family and adoptive family.
A.R.F. is an active member of several animal welfare networks, including the Best Friends Network and Shelter Animals Count. We believe that learning from like-minded organizations is the best way to improve our lifesaving process and contribute back to others.
Board of Directors
This dedicated group of volunteers is deeply involved in all aspects of the rescue, contributing their individual skills to specific roles while also maintaining careers, families, and other interests. The Board meets regularly to discuss A.R.F.'s processes and operations and then works with the rescue's amazing network of fosters and other volunteers to implement best practices that help find loving forever homes for A.R.F. pets each year.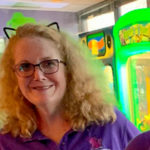 L. Ann Persenaire
Director; President; Animal Health; Acquisitions, & Intake; Planning & Oversight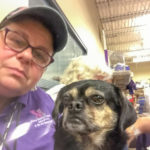 Sandra Pattison
Director; Vice President; Volunteer Oversight;
Sandy has been volunteering with A.R.F since 2013. In her day job she is a global trade executive serving on the Chicago Brokers and Freight Forwarders Association Board. Her passions, beyond fundraising and saving animals is her family, sailing and gardening.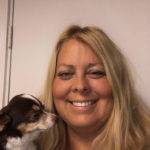 Ingrid Behling
Director; Treasurer; Fundraising
An A.R.F volunteer since 2009, Ingrid has held/holds various jobs within A.R.F. from Communications Manager, Secretary, Application Checker and fundraising lead of A.R.F.'s annual bowling Extravaganza and Biannual garage sales. In her spare time, Ingrid enjoys traveling and drawing.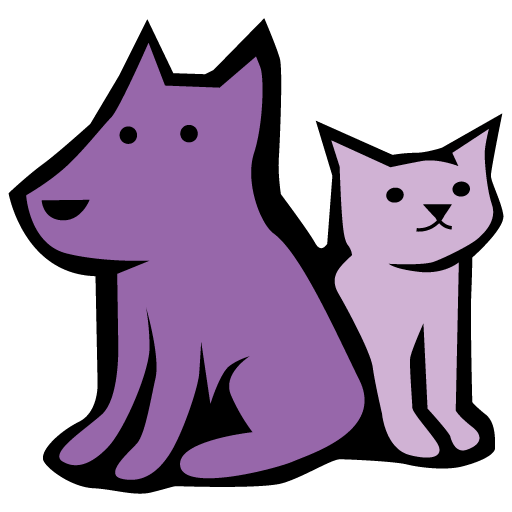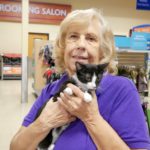 Kathy MacDiarmid
Director; Cat Foster Team; Cat Adoptions
Kathy is a retired school teacher, having taught second and third grade in the Chicago Public Schools for 41 years. She got her first cat when her son was eight years old, adopting a single small black cat, Satin. Then her other two sons needed kittens of their own, bringing the household total cats to three, and the rest is history! You can find Kathy at our weekly cat adoption events making sure her foster cats go to a good home.