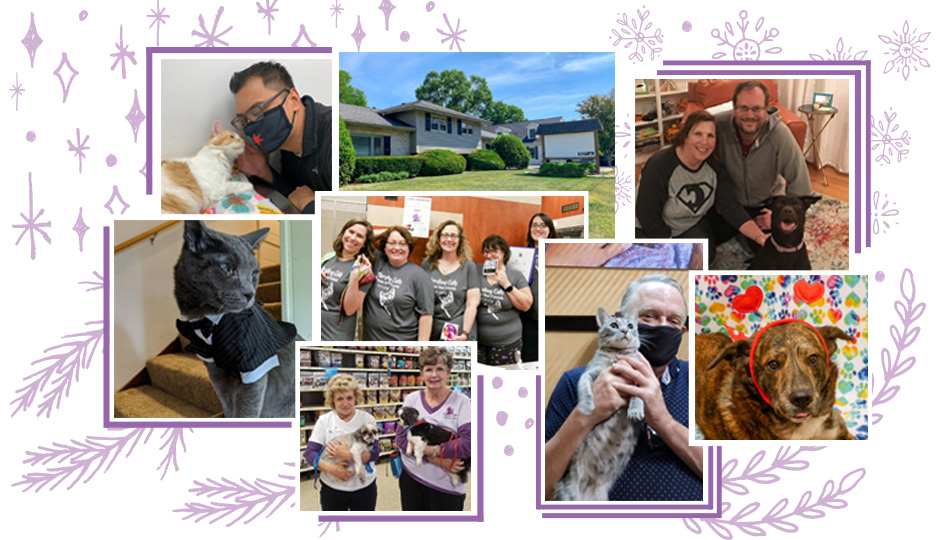 Give a Little, Save a Life on #GivingTuesday
Despite everything that 2020 has thrown at us, A.R.F. has been able to impact the lives of homeless cats and dogs with the help of our awesome community. Today is #GivingTuesday, a day where we focus on ways we can make the world a better place. A.R.F.-Animal Rescue Foundation works hard to make the world a better place for hundreds of homeless dogs and cats every year, but we couldn't do it without your help.
For these abandoned pets, a safe, warm home seems like a distant dream. They've been thrown out, injured after escaping, or even been given up after getting pregnant. Shelters are full of unwanted animals, and an alarming number–5,500 in fact–are being euthanized in the U.S. every single day.
How You Can Help
This holiday season, you can provide homeless cats and dogs an opportunity for warmth, love, laps, and cuddles in a forever home through your generous donations. Your tax-deductible donation will be used for:
Medical treatment
Vaccinations
Neuter/spay surgeries
Food
…and much more for the hundreds of pets A.R.F. rescues from shelters in the Midwest annually!
Will you help us help more pets in 2021?
Any donation, no matter how small, will help us in our mission to rescue the neediest of pets. Your donation can go even further when you combine it with an employer-sponsored company match – ask your HR department if your company has a matching donation program.
See more ways you can help A.R.F. this holiday season. Or, volunteer your time to give back to homeless pets and the community!
Some of our favorite pet success stories of 2020:
In early January, two of our incredible volunteers drove a total of 16 hours to rescue 21 puppies from an inhumane puppy mill in Missouri. Our volunteers brought the puppies to the A.R.F. network of fosters, where they could be housed in safe and loving homes until getting adopted.
Since getting adopted last fall, Colby (now Levy) has changed the life of his owner David, who says: "He's incredibly smart and just loves hanging out with me all day, while I write music, and has actually helped me get a little more organized!"
Malibu (now Minnie) has been bringing her family so much joy and comfort in these stressful times. She was adopted in February, completed obedience training in May, and now she loves to cuddle with her family and run around with her friends at the dog park!