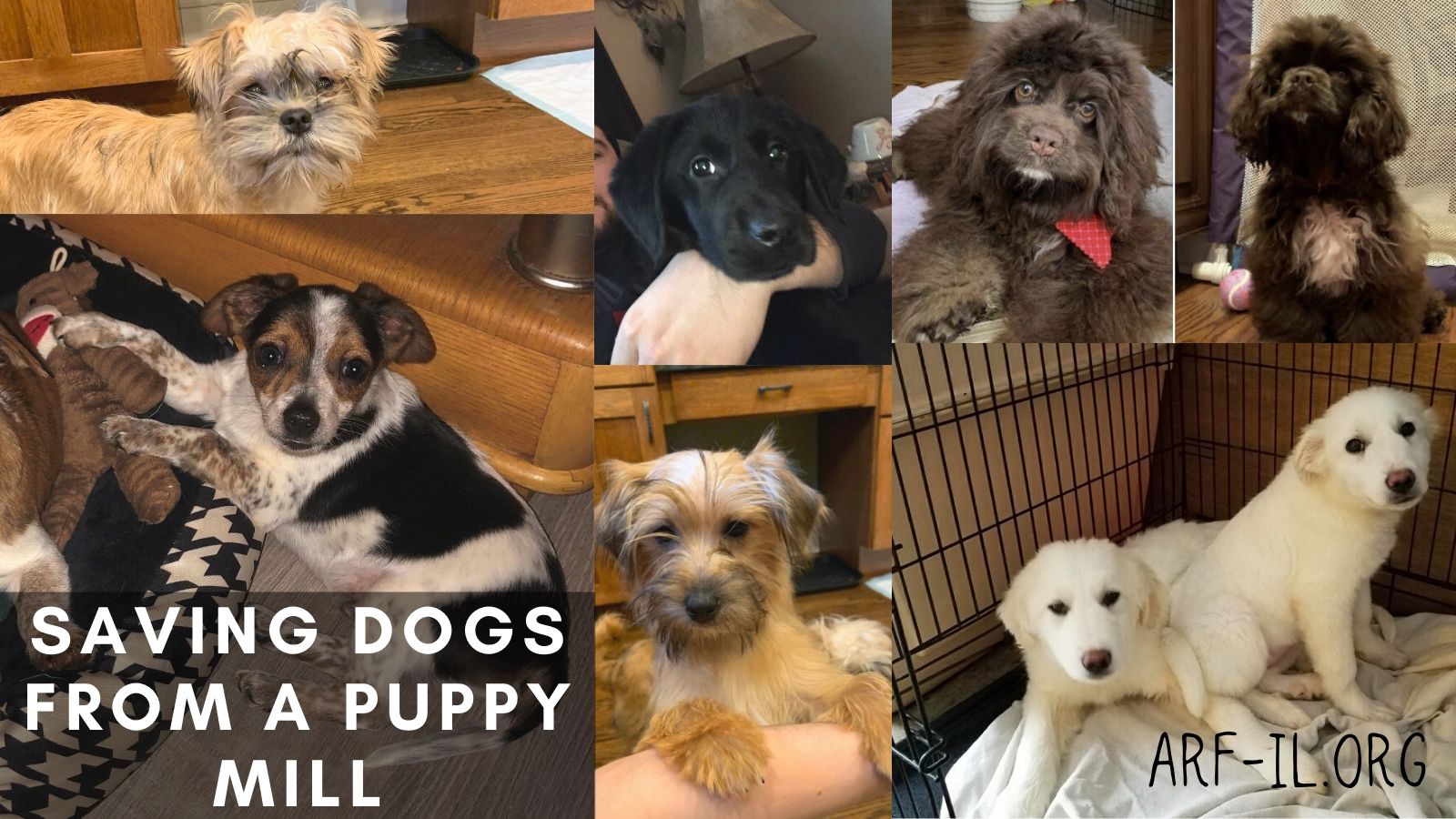 Saving 21 Dogs from a Puppy Mill in Missouri
One of the ways that A.R.F.-Animal Rescue Foundation saves lives is that we rescue pets from outside Northern Illinois where demand for adoptions is lower. We have volunteers that pick up pets from downstate Illinois or the lower Midwest and transport them north to DuPage County, where we receive them, check them for immediate medical issues, and place them with loving foster homes until they recuperate and are ready to be adopted.
We were made aware of a puppy mill situation in Missouri where a large number of dogs were being housed in inhumane conditions. These dogs were treated like livestock, spending their entire lives in cages being bred until they can no longer produce designer puppies that sell for thousands of dollars in other areas. Many breeding dogs have chronic, painful medical conditions that go untreated – ear infections, mis-healed broken bones, urinary tract infections, and more.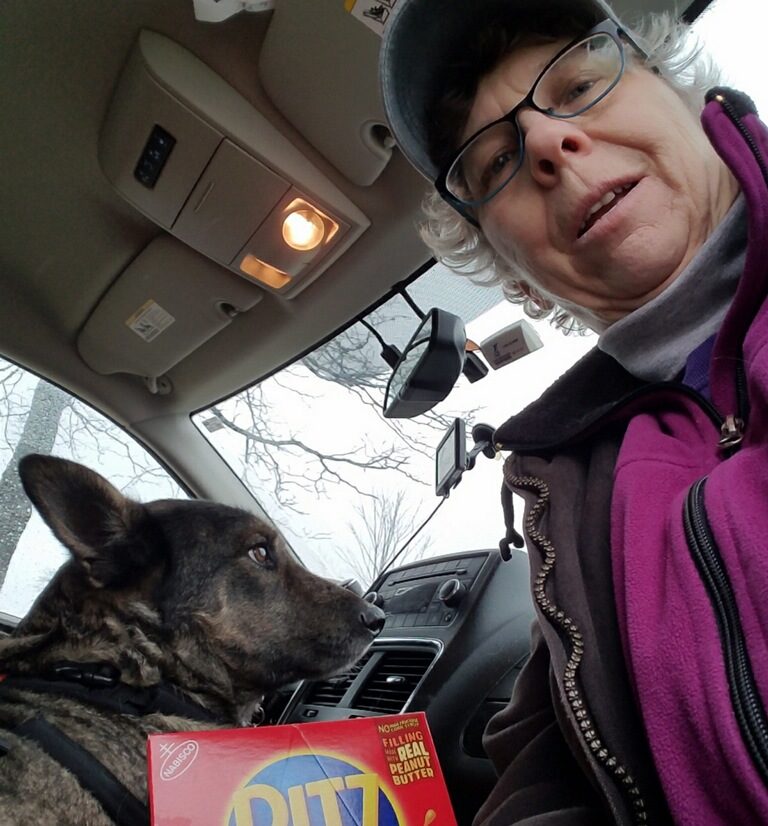 Last weekend A.R.F. volunteer Nancy B. and her A.R.F. alumni Stuart made the trek down to Missouri to the site of this puppy mill. Nancy drove, and Stuart manned the GPS and kept the music playlist going for the sixteen-hour round trip. They drove through the rain and sleet to rescue twenty-one homeless dogs and puppies from this terrible situation. Twenty-one dogs who have another chance at a decent life.
If it were not for the generosity of Nancy and Stuart these beautiful dogs and puppies would not be here today. Thank you Nancy and Stuart!
We'd like to introduce you to some of these rare puppers who got a second chance at life.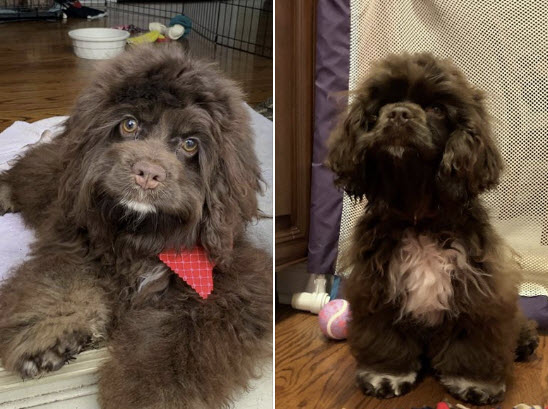 Teddy and Bear, male Cockapoo puppies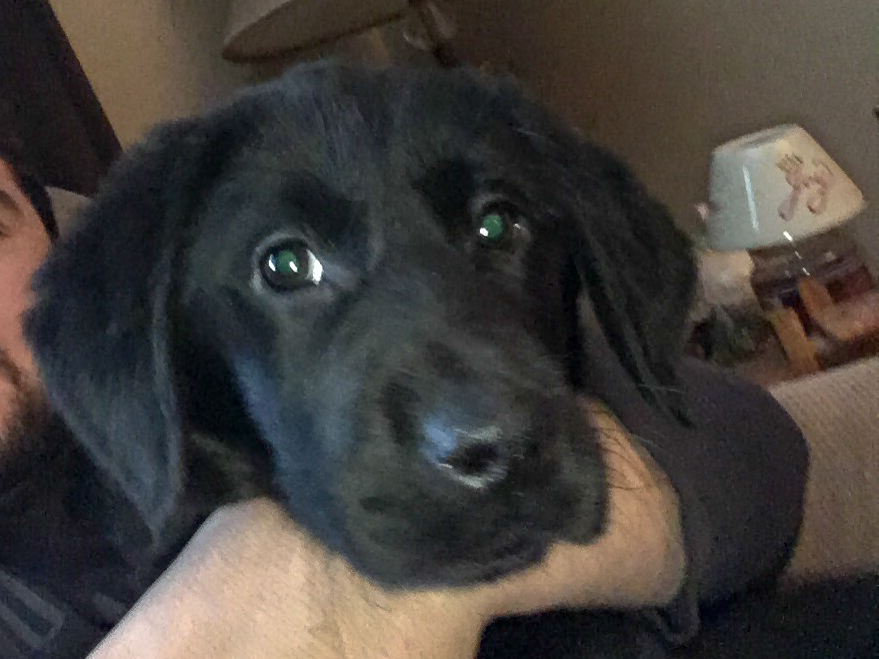 Rey, female Black Lab puppy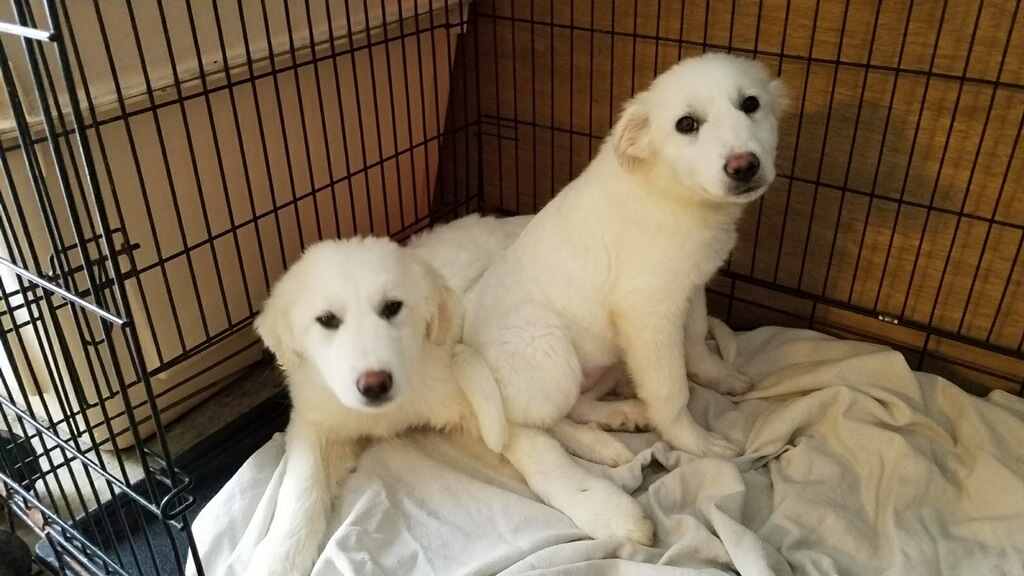 Lloyd and Lulu, Great Pyrenees puppies