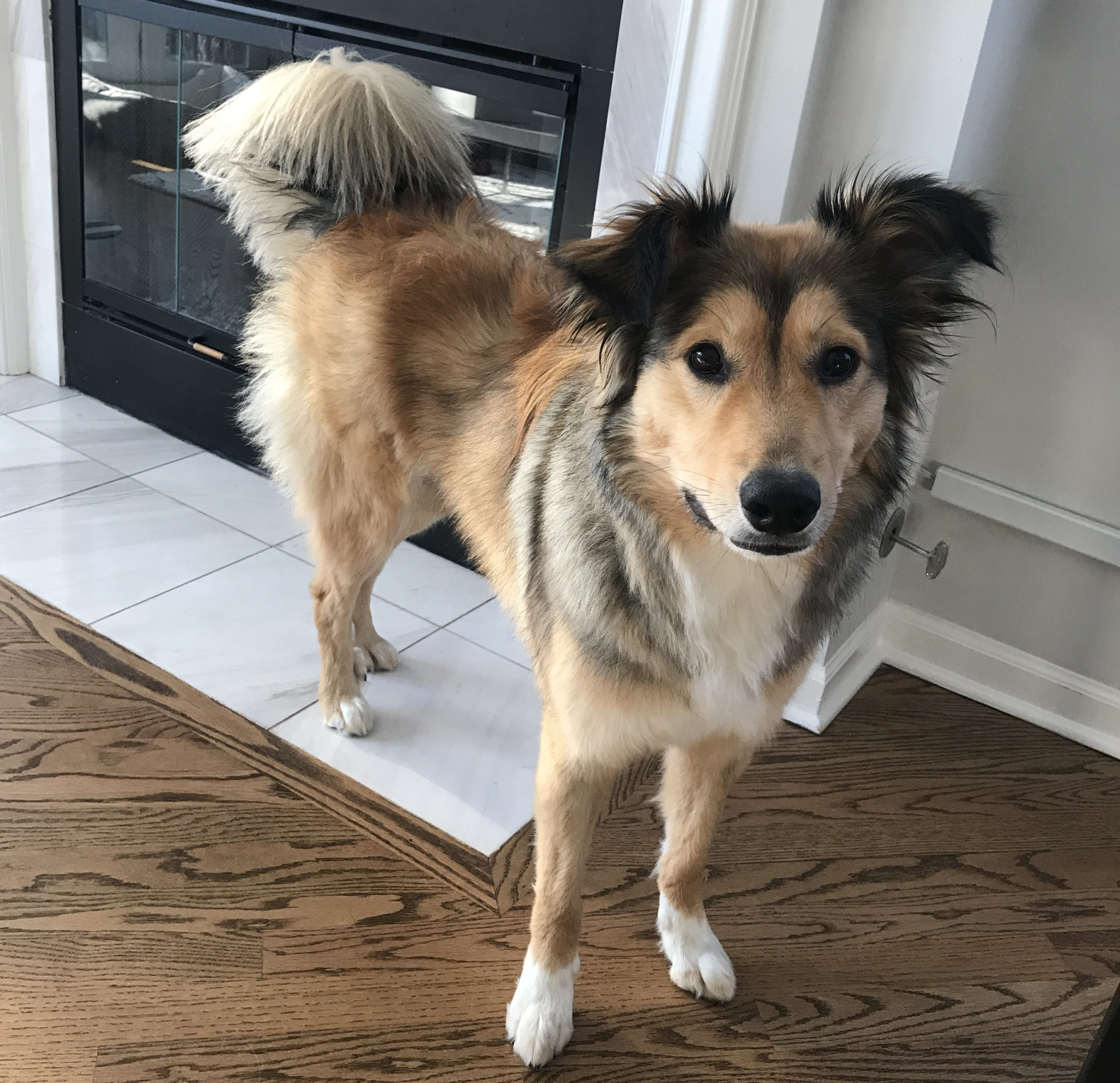 Pupdate! Malibu: "We Absolutely Adore Her"
Malibu, now Minnie, was adopted in early February by her new forever mom, Ali. Ali shared the following kind words with us:
It's been 4 months since my fiancé and I adopted Malibu, now known as Minnie. I'm happy to report that she is thriving in her new home! We absolutely adore her and feel so lucky to have found Minnie; she's the perfect fit for our family – so fun and playful, but always wanting to be near her people and cuddle. Minnie completed obedience classes in May (half were held virtually from our living room due to COVID), and she loves to learn and practice manners. Right now, we are practicing polite leash walking and commands outside the home with all the distractions of birds, squirrels and people. Minnie loves meeting new friends and going to the dog park. She runs SO FAST and usually leads the pack. It's a blast to watch her run around and play with all the dogs she meets. She's definitely come out of her shell in these last few weeks, and we love her personality. She is goofy, happy, sweet, mischievous and friendly.

It's truly therapeutic spending time with Minnie. Especially with all the chaos in the world, it's amazing how her presence can create a sense of calmness and peace in our home. She's my little shadow and I'm so grateful to have an amazing dog like her. I love her so much. We celebrated her 1st birthday on April 16, and are looking forward to many more with our little love bug!

Thanks to [volunteer] Donna and A.R.F. for taking care of her before we met her. She was clearly loved!
Thank you very much for the pupdate, Ali!
We love to hear from our A.R.F. alumni. If you would like to be featured in an update, please email marketing@arf-il.org.