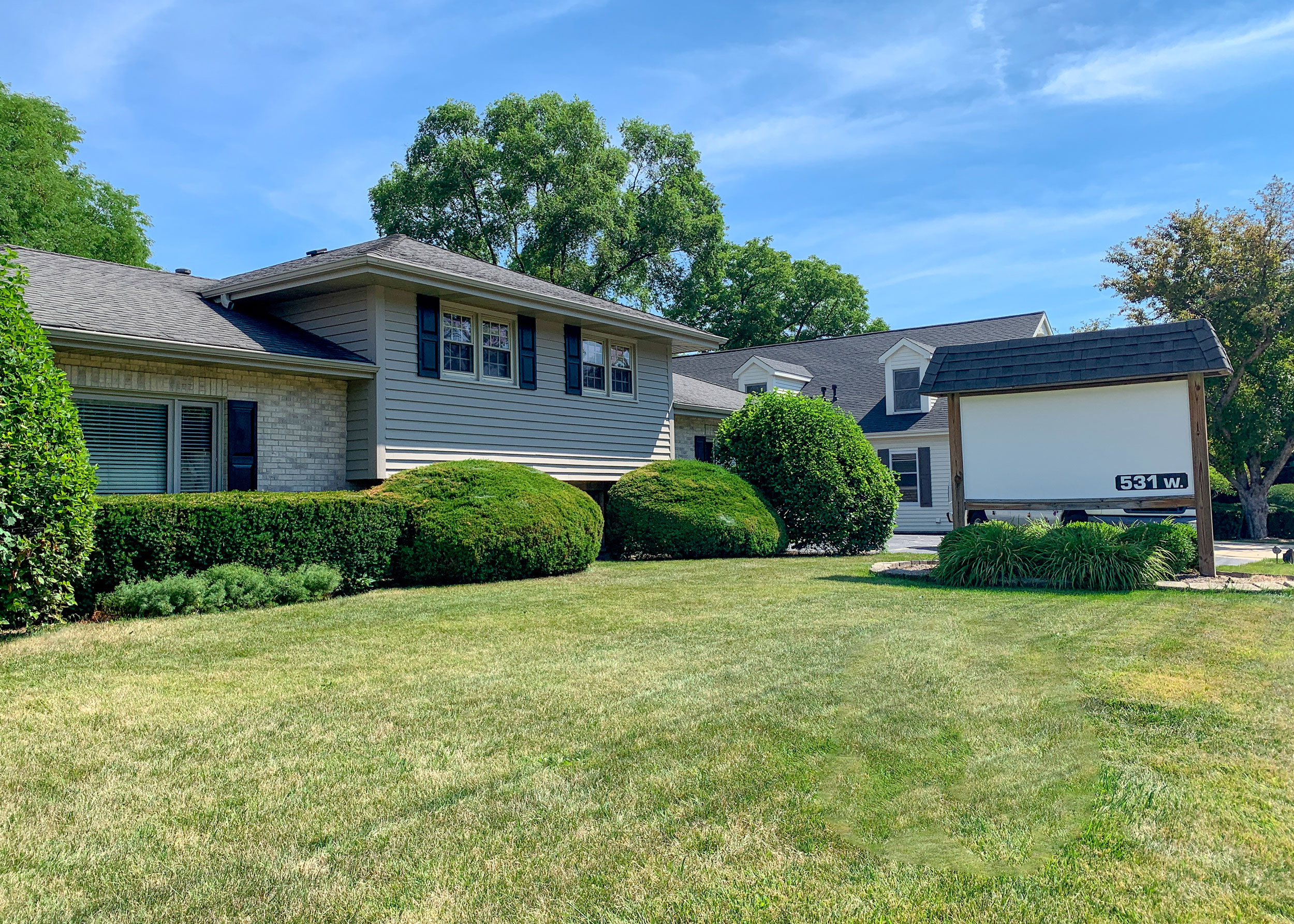 Our Newest Family Member – A.R.F. Purchases New Facility in Wheaton
The Wheaton-based A.R.F.-Animal Rescue Foundation operates primarily out of volunteer homes–until now, that is! A.R.F. is moving into their very first brick-and-mortar building, increasing operations with the help of their newly centralized headquarters. The 2,600-sq-ft facility at 531 Roosevelt Road was purchased by A.R.F. in March and move in is complete. They will use the new headquarters as a center for rescue animal intake, storing supplies for fosters, hosting meetings and training (both for humans and pets!), and holding events like fundraisers and animal adoptions.
A.R.F. is a foster-based all-volunteer organization, with rescue animals fostered by volunteers until they are able to be adopted. The new building will increase A.R.F's visibility in the community, and in addition it "will allow us a calm and consistent environment to administer vaccinations, keep records, store our materials, provide a meeting place to collaborate, and allow for us to offer a neutral adoption facility," says Ann Persenaire, A.R.F's president.
The directors and volunteers of A.R.F. have high hopes for this building's abilities to increase the outreach of A.R.F. In addition to educating the community and raising awareness for animal welfare causes, "we would like to expand the services that A.R.F. provides to include low-cost vaccine services and a pet food pantry to help people keep their pets when encountering financial challenges (a leading reason for pets becoming homeless)."
While the new building has plenty of space and even a kitchenette for the organization's needs, A.R.F. plans to make a few adjustments to adapt the facility to their specific needs. "We look forward to expanding our footprint in the DuPage County community" says Persenaire. 
Be sure to look out for volunteer opportunities at the new building, and follow them on Facebook and Instagram for the latest! 
As A.R.F. moves more operations into the new building, additional information about open hours and logistics will be posted. The building will not have staffing at all times, so please do not drop off items or donations without confirmation. And as always, it illegal to abandon animals anywhere in the state of IL.
Post written by: volunteer Katie Glaudell, freelance copywriter