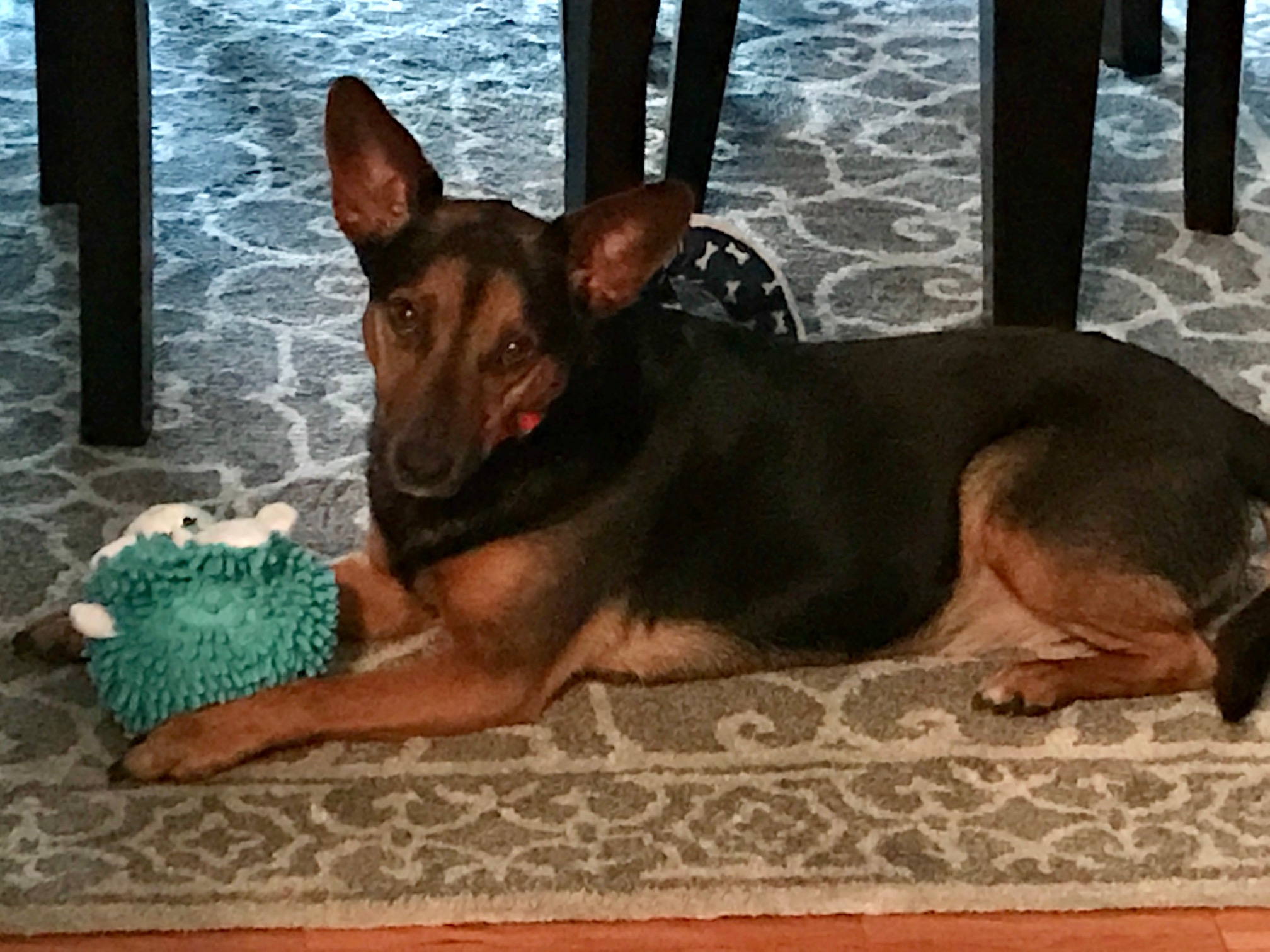 RIP Our Murphy
When a rescue is adopted, they become a member of the family. And when they pass, it's hard. But when A.R.F.-Animal Rescue Foundation hears from a family about the passing of a rescue they adopted from us, we get to hear about how much our furry friend was loved, how much they flourished in their forever home, and the happy memories they brought to their humans. One such rescue is Murphy, whose loving parents Patti and Bill wrote in to tell us about him:
We adopted our Murphy (formerly known as Theodore by you) on July 20 2013. We knew at first sight when we were at the PetSmart event that he was a very special dog. He was in your 2014 calendar too – his big ears were his trademark. He touched the hearts of many but his time has come to say goodbye. He fought liver disease for 3 years but didn't let that stop him from always willing to please us. He was a true companion that will be missed dearly. Thanks for saving him so he could save us! Your organization helps so many animals and does such great work. Attached is a photo of our Murphy. He will always be in our hearts.
Thank you Patti and Bill for sharing your memories of Murphy with us. If you would like to share an update or memorial, please email us at marketing@arf-il.org.
Post written by: volunteer Katie Glaudell, freelance copywriter