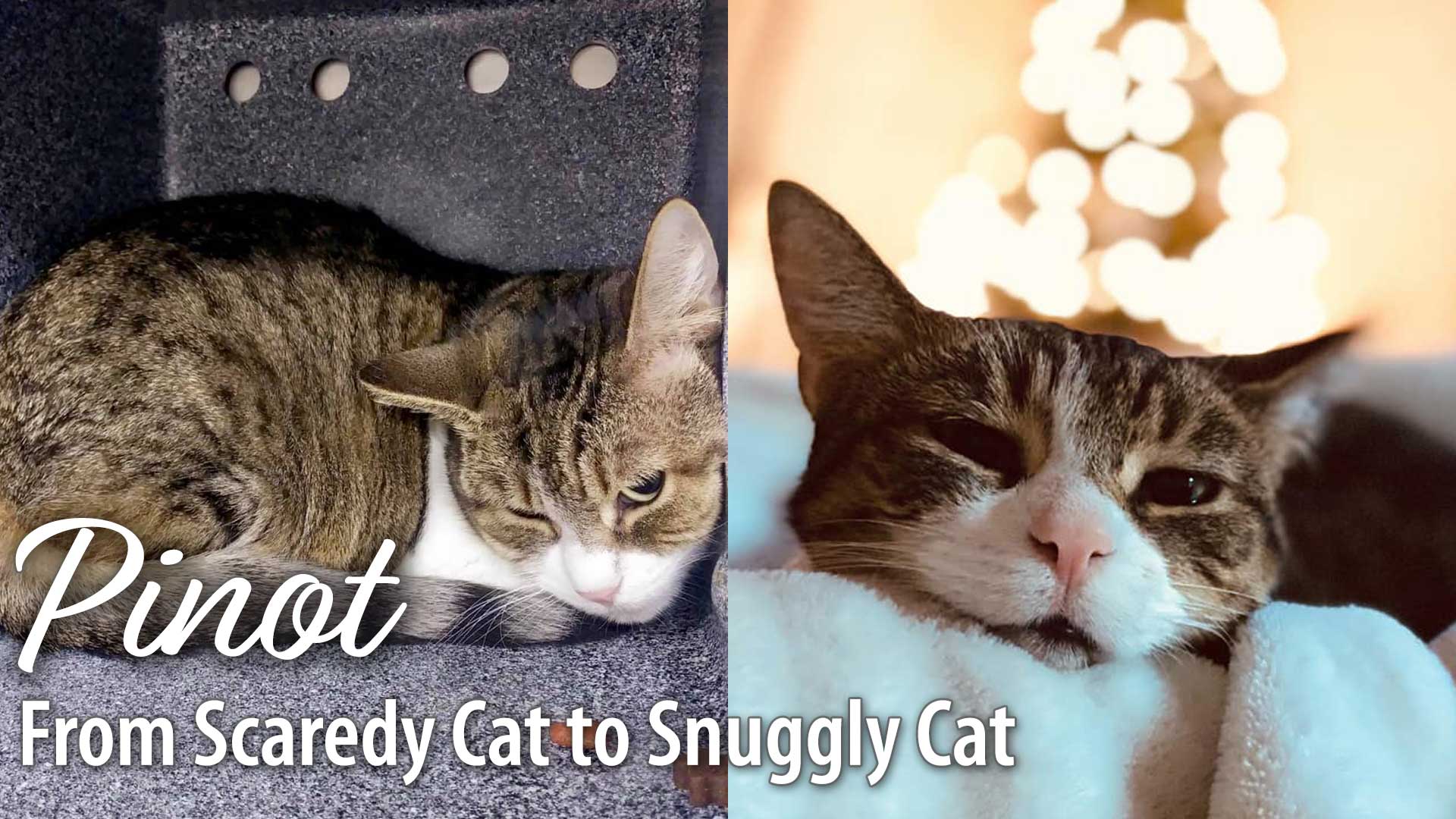 Pinot's Story: from Scaredy Cat to Snuggly Cat
Despite everything that 2020 has thrown at us, A.R.F. has been able to impact the lives of homeless cats and dogs with the help of our community supporters like you. Here, we're sharing Pinot's story, which will be the same for thousands of other cats and dogs this year. Can you help homeless pet's like Pinot by making a small donation or volunteering to foster?
Spending a Month at Chicago Animal Control
Pinot was surrendered to Chicago Animal Care and Control (CACC) on August 10, 2020. Her owner was hospitalized and would not be able to come home and care for her. Can you imagine having a comfortable life, and then all of a sudden being thrown into a completely foreign environment? We can't imagine how much stress she was under.
She languished in a small kennel for a month, scared and alone with strange smells, getting more and more depressed every day. The people at CACC posted this on Facebook about Pinot:
[PINOT] is really struggling the shelter. She has experienced such great loss with her owner needing to be hospitalized and not being able to recover and get her. She was part of a family before. She doesn't show well at the shelter. But, would you?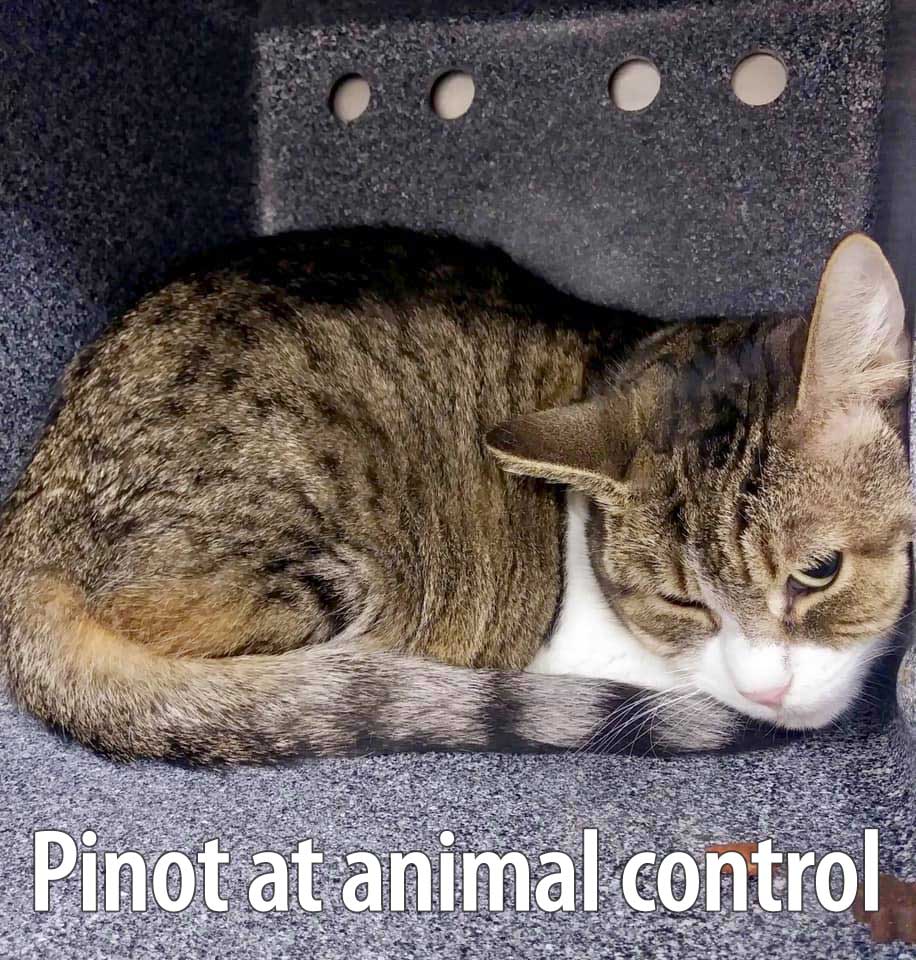 When Rachel saw Pinot's picture on CACC's Facebook page, she saw the potential in her furry little face and knew she had to help. Pinot's story was absolutely heartbreaking.
Even though Rachel wasn't an A.R.F. volunteer, she was so moved by Pinot's story that she had to get involved. She emailed and immediately became a volunteer so that she could foster Pinot.
Pinot Begins to Decompress
Pinot's true personality started to emerge once she was pulled from the stressful environment of the city shelter. She is the epitome of a lap cat, wanting to spend all the time she can snuggling with her foster. Rachel gave her a quiet, stress-free home to let her decompress from all of the changes she'd been through. The quiet environment gave her the chance to let her personality shine.
This is what Rachel wrote about Pinot in her bio:
If she could describe herself in three words, Pinot would say she is resilient, loving and gentle. She likes to spend her time lounging in her cat condo or cozy chair and enjoying a nice meal (while she loves all wet food, she eats dry kibble just fine and is not picky). Aside from eating, her favorite thing to do is snuggle! Pinot is the epitome of a lap cat and says her 'purrfect match' would be someone who likes to sit with her at night and give her pets and belly rubs. She has the softest fur and a quiet meow that she only uses when she's excited about getting attention or when she knows she's about to get breakfast/dinner.
Quite the difference from the stressed out cat sitting at animal control for a month!
Pinot's Forever Home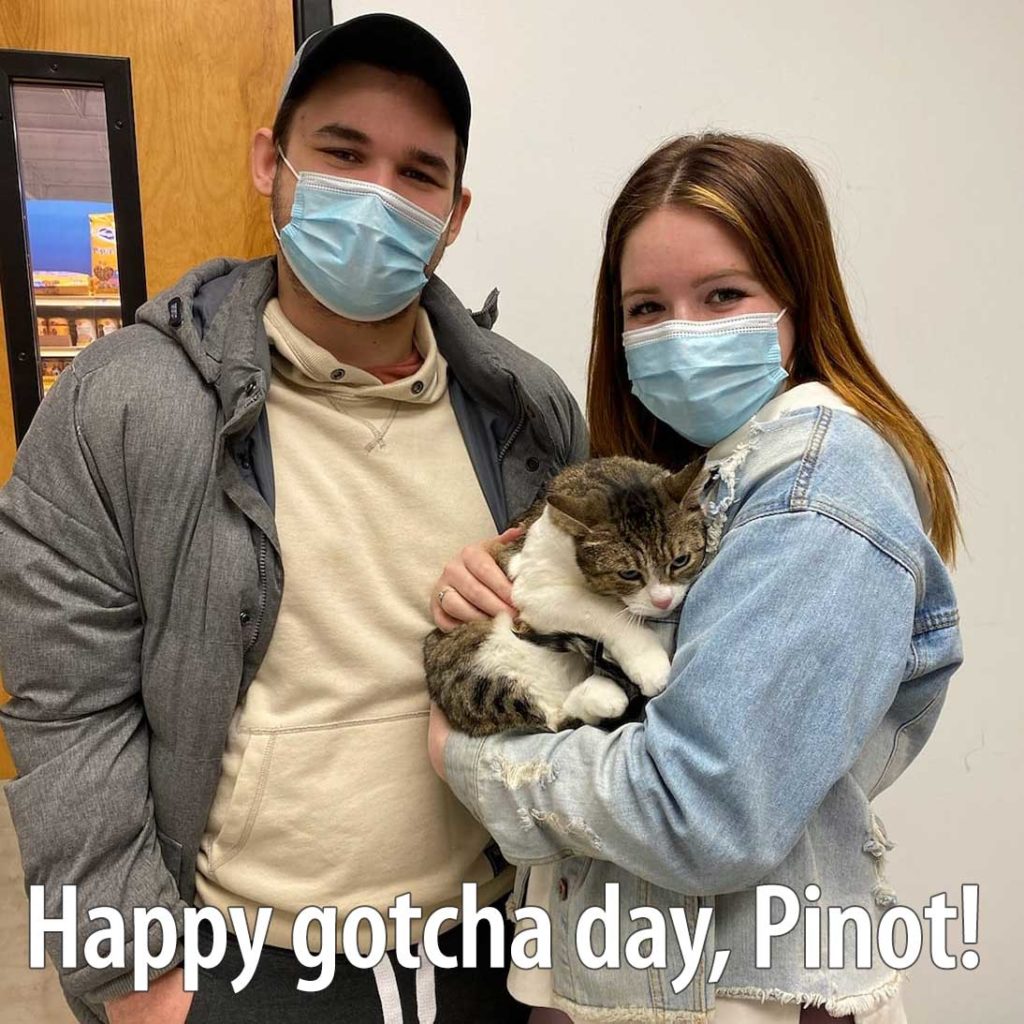 Pinot was adopted by a lovely first-time cat owner couple. They were looking for a mature cat to enjoy their quiet life with.
Pinot…was a little bit older, was apparently snuggly and needed a quiet loving home, and we had that to offer. She also looked like she was wearing a bandit mask which I thought was adorable.
Pinot's new forever family had a lot of questions about cat ownership, and Pinot's favorite toys. Volunteer Rachel dutifully answered them all in great detail. Pinot was a little bit stressed out by being in a strange environment, but when Pinot's new mom, Olivia, held her, she immediately relaxed.
"[Pinot] has been through a lot and getting her to open up and trust us was not easy.  We celebrated every little improvement and small victories were everything at first" says Olivia. "What I love about Pinot is that I can tell she knows she's finally home. She was a scared girl but has so so much love to give"
Even though she is technically a "senior" cat, Pinot still has more than a decade of living to enjoy. Olivia is looking forward to Pinot's long future of lounging in her favorite velvet chair or Olivia's lap, enjoying head scratches, and watching the birds outside their window. Yes, we'd say she is living her best life now.
It is unbelievable what a little bit of time and patience from our volunteers can do to help the lives of a pet. If you would like to volunteer to help homeless pets like Pinot, fill out a volunteer interest form.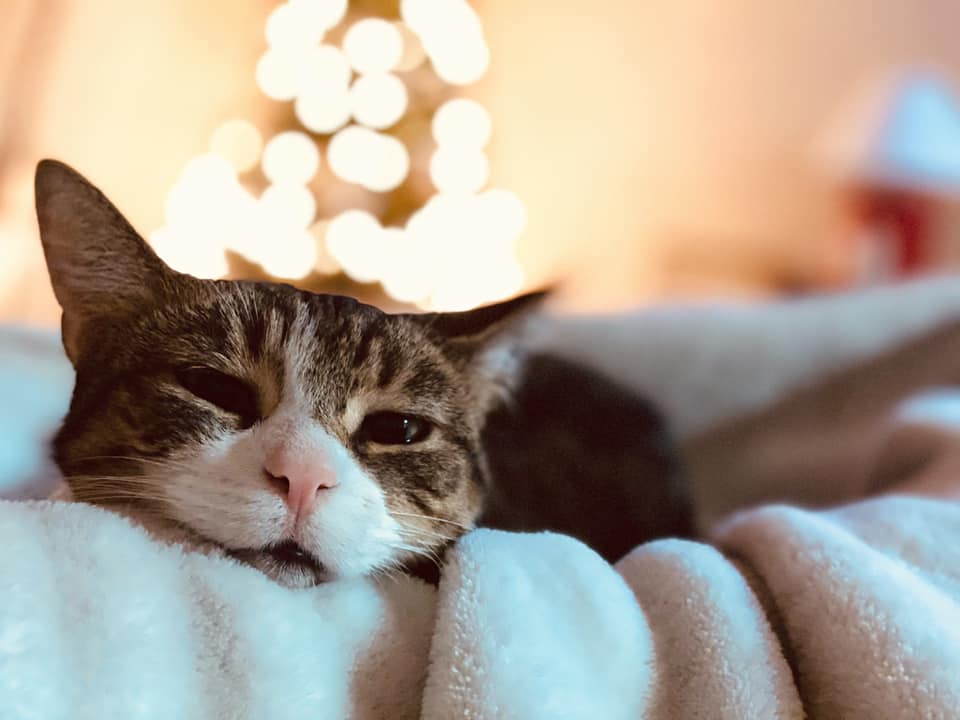 Ways to Help Homeless Senior Cats Like Pinot