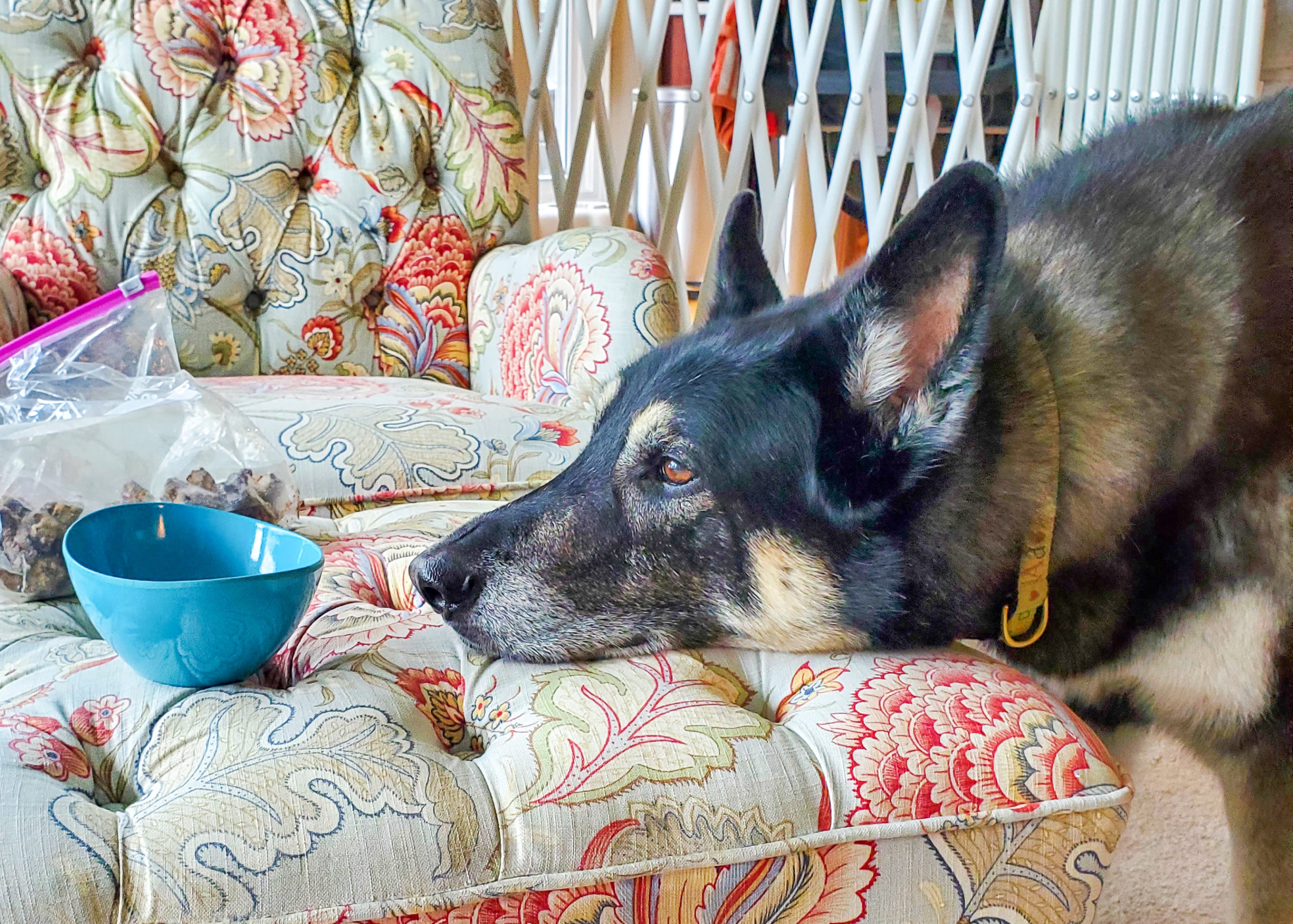 Volunteer's Favorite Dog Treats Recipe
Written for A.R.F. by volunteer Liz
Based on the lack of availability of flour and yeast, in local stores, people are baking while they're spending more time at home. Why not make some yummy dog treats for our best friends. They are usually healthier, tastier, and cheaper!
Yummy treats can be very helpful when working with fosters or newly adopted pets. Use delicious treats to create a positive association with new things – think Pavlov's Dog!
You can also use treats to change a pet's emotional response to something that initially causes a negative response. As a dog trainer, I use food to reinforce my dogs for offering good behavior. Of course, there is nothing wrong with giving your dog a treat just because you love them!
One of my dog Duke's favorite dog treats recipe is below, but if you search on the internet you'll find websites with lots of easy recipes to get you started.
Other ideas for high value treats are cheese, chicken, hot dogs (microwave to remove the grease), meatballs (1 # Gr Sirloin, 1 egg, 1/2 cup parm cheese and 1/2 cup raw oats) or cheap steak marinated in Italian dressing before grilling or cooking.
Liver Dog "Brownies"
1 pound raw liver (chicken or beef) pureed
1 egg
1 tbs oil (I sometimes use bacon grease)
1 1/2 cups of flour (I use spelt)  
1 tbs Garlic Powder (do not use fresh garlic)
Optional – 1/2 cup Parmesan cheese
Instructions
Heat oven to 350 and turn on the fan (dogs love the smell – people not so much!)
Line a cookie sheet with heavy duty foil and spray with cooking spray
Spread mixture in the prepared pan
Bake for about 20 minutes until cooked through
Turn out on a cutting board and cut into small pieces
Return the small pieces to the cookie sheet and bake for another 10 to 20 minutes, depending on if you want soft or crunchy treats
Place cooled treats into snack size bags and then into freezer bags to store in the freezer. Remember they don't have preservatives so they must be refrigerated.