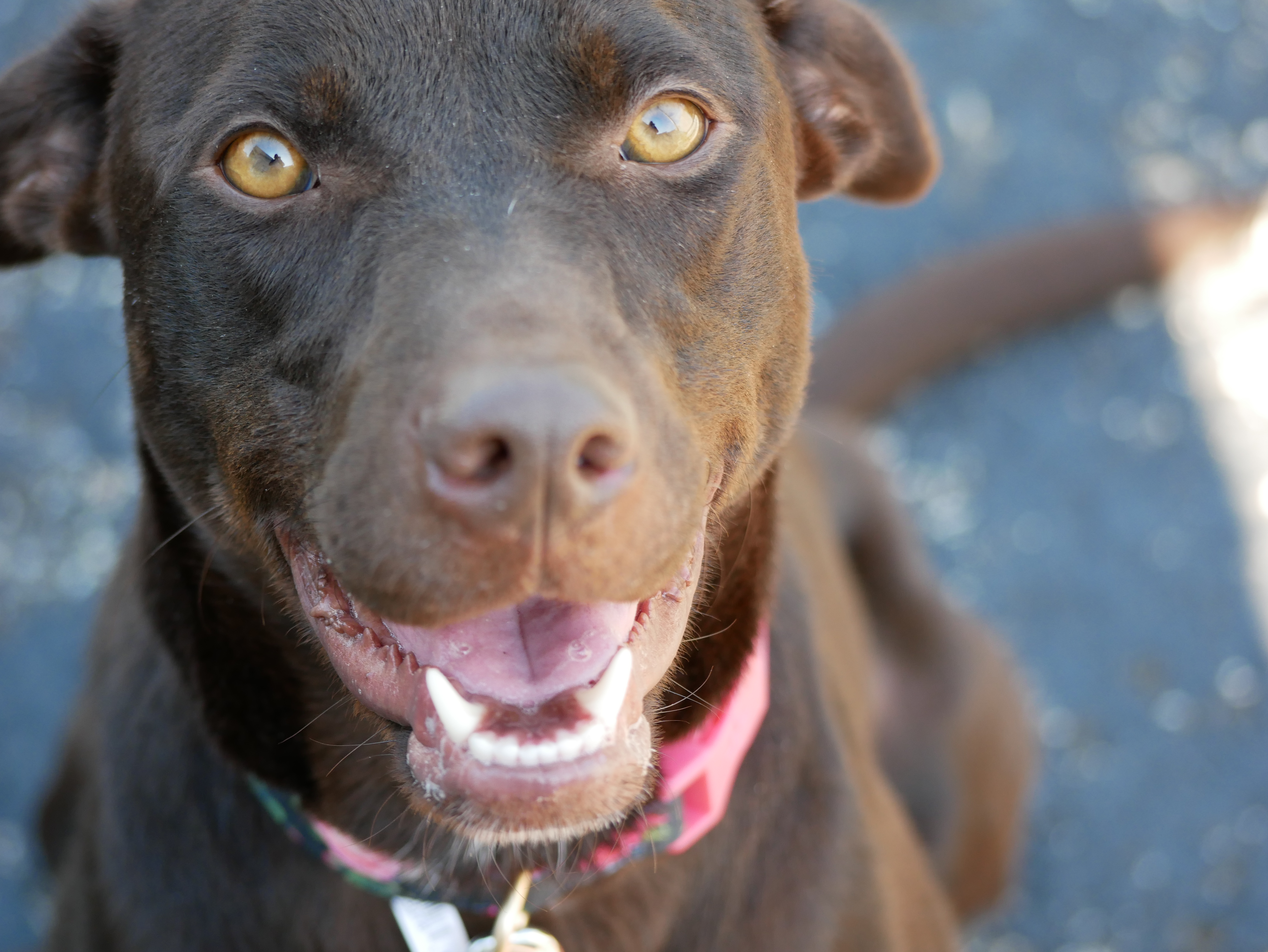 Featured Pet: Vila
UPDATE 2/28/20: After more than a year of being available, Vila (now Violet) finally found her forever home! Happy tails all around.
Vila, oh Vila. We don't know why Vila is still with us – she is a sweet girl who loves car rides and running and jumping. She gets anxious at events, so she doesn't get the visibility she deserves.
Vila is an 11-12 month old housebroken female chocolate lab. She would prefer to be the only dog in the house and thinks cats are for chasing. Vila is a very smart, sweet dog. She knows how to sit on command, and takes treats very gently. She would do great with a fenced in yard and someone willing to work with her for training and building confidence. Vila would make a great sport dog – think dock diving, agility, fly ball, or disc. She would be amazing at anything she could jump at – she can jump really high! This loving, affectionate dog will make a great companion!
Vila is micro-chipped, up to date on all vaccinations, housebroken and spayed. Her new family will be required to complete a basic obedience course of their choosing. Vila' s adoption fee is $300. If you are interested in Vila, please complete a free no-obligation adoption application.