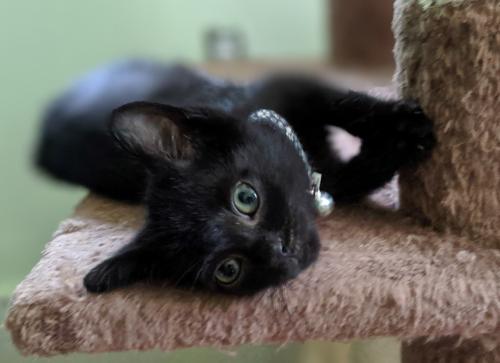 Black Cat Appreciation Day is Today
The adoptable black cats and kittens of A.R.F. would like to celebrate Black Cat Appreciation Day today by sharing their cuteness with everybody. Enjoy the album of all 19 of the black cats we have available for adoption.
These fabulous felines are available for adoption through A.R.F.-Animal Rescue Foundation. Some of them will be available at our adoption event at the Wheaton PetSmart from 11-2 today.
If you want to take one of these furry friends home, fill out a free online adoption application.
They are, in no particular order:
Antoni
Aria
Bobbi
Bonnie
Clementine the black
Dawn
Ebony
Eleanor
Frankenstein
Habanero
Hematite
Jess
Jonathan
Karamo
Lizzo (she's a half-black tortie so she counts 🙂 )
Navi
Onyx
Prima Donna (Prima for short)
Tan