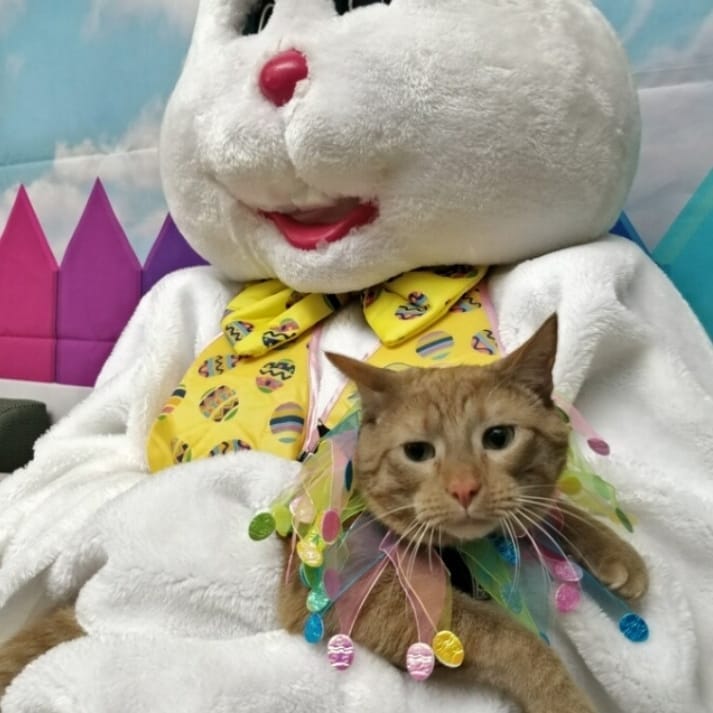 Featured Pet: Bernie
Update 4/13/19: BERNIE HAS LEFT THE BUILDING! He was adopted by a loving family.
Bernie is a fine feline who likes to walk on a leash. He is a male ginger tabby who is a current resident of the Wheaton PetSmart Adoption Center. He keeps getting passed over for younger cats and kittens, but he has a lot of love to give.
He is not afraid of anything – he takes vet visits in stride, struts around PetSmart like he owns the place, and isn't shy about meeting new cats. He wants nothing more than a forever lap to curl up and make his own.
Can you find some love for this cutie? Apply for adoption today.